What's In Your Fridge is what was asked at
Living to Feel Good
. Wouldn't it be neat if we all took pictures of our fridges to share? If anyone post their fridge let me know! I want to see it!!
I went grocery shopping and now for the most part our fridge and panty looks healthy (barring a few snacks that Prince Charming and the Little Princess have). There are lots of fruits and veggies, skim milk, egg beaters, ww bread, fat free/sugar free yogurt, and low fat dressing.
In the pantry, there are lots of tomatoes, mushrooms and beans for things that I use. Then there are soups and snacks for the Little Princess. I think it looks pretty organized. Too bad little fingers keep it from staying that way.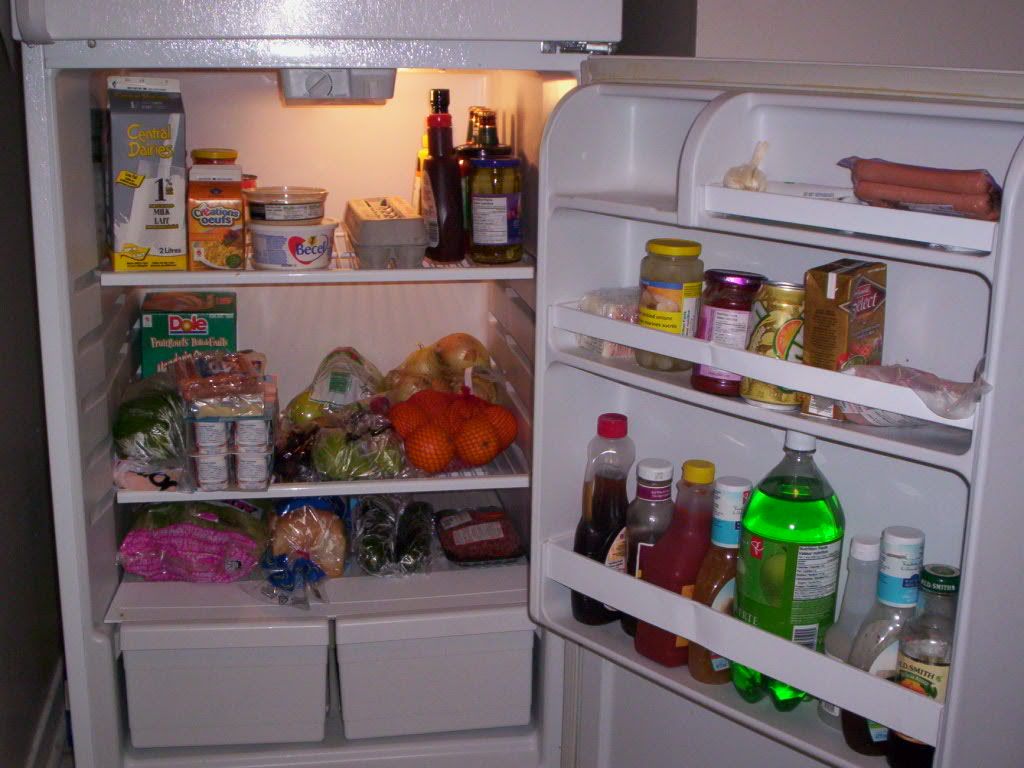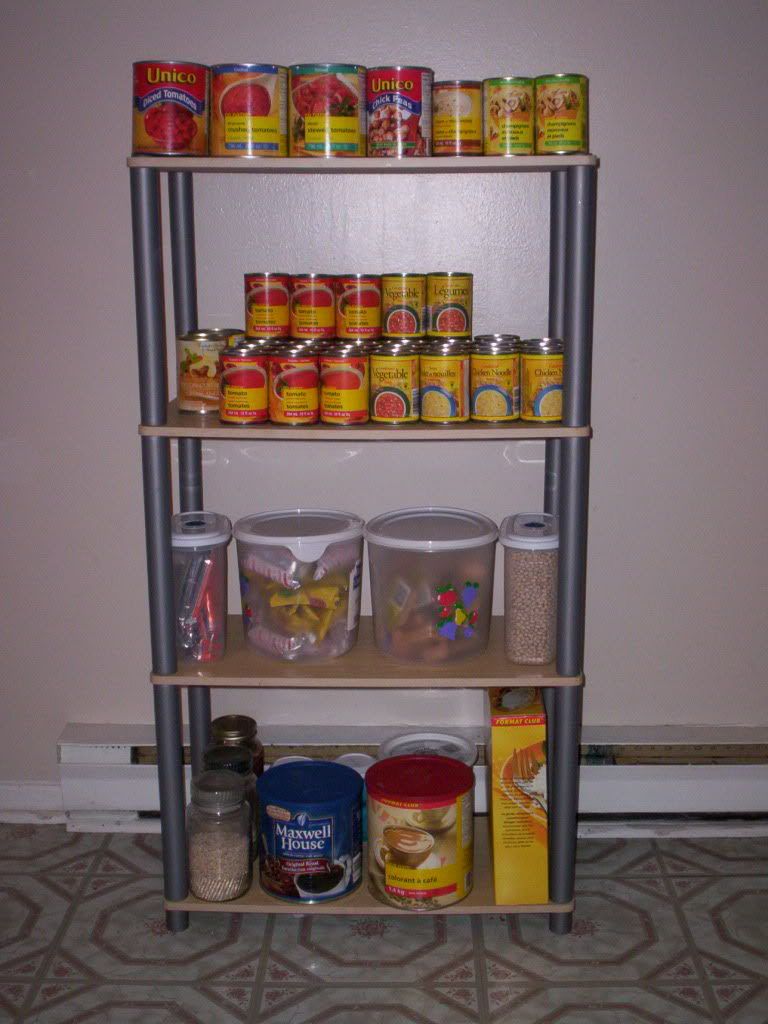 I weighed in today. It is TOM and I have no change. Oh well maybe next week.
Little note: check out what my wonderful best friend said HERE talking about me. I am humbled and lucky to have a friend like her.
Food for Saturday:
2 points--granola bar
0 points--coffee
2 points--salad
1 point--soup
0 points--coffee
1 point--yogurt
2 points--FF candy
2 points--frankfurters
1 point--ww bread
2 points--ff candy
2 points-- rice crispy squares
5 points--veggie burgers
3 points--cookies
1 point--fruit cup
2 points--ww bread
2 points--rice crispy square
3 points--banana and yogurt
4 points--mini pizza
2 points--granola bar
2 points--fruit and yogurt
39 points--Total for Saturday (super high points day)